Mini Donut Catering for Weddings
Say "I do" to a perfect day filled with mini donuts.
Rock the Reception
With an assortment of flavors, stunning toppings, light and airy texture, and no messy cleanup, mini donuts are big hits at weddings.
After all, you know how the saying goes: Something old, something new, something mini just for you!
How to Get the Party Started
Step 1
Count those RSVPs. We can help you decide how many minis will suit your crowd.
Step 2
Place your online catering order. Does your celebration have a theme? Let us know if you'd like to customize your party donuts!
Step 3
Watch the crowd enjoy the treats and go down in history as the "Mini Master of Parties."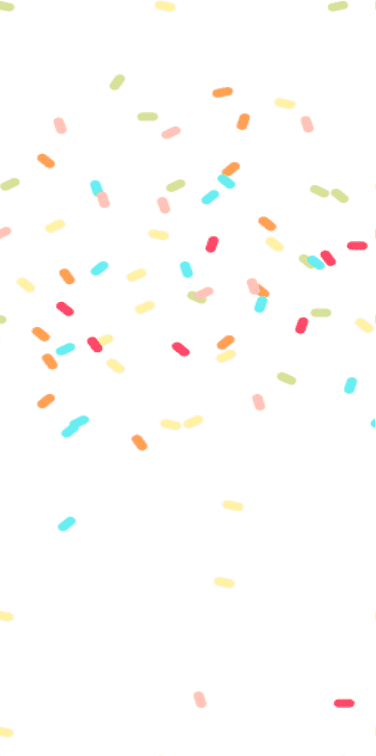 Mad Love for Minis
Biting into the little pillows of delight was an experience! They were warm, soft, and fresh. You know they prepared these with so much care. But the taste! OMG, they were so good. Just the right amount if sweet. Not gimmicky or pretentious. If I was by myself, I probably could have eaten them all in one sitting.
The most amazing tasting mini donuts ever ❤️
Best batter ever! Little piece of heaven in every circle.
What a sweet sweet treat 😃 notably the freshest donuts I have ever had!
So happy to work with them for bulk orders, the turnaround time is awesome!
FAQS
Then you've come to the right place. We're here to ensure your big day is everything you want and more. Have a vision for your wedding minis? We'll bring it to life!
We serve the San Diego area, but many people make the drive in from other cities to nab our minis for their reception. Don't hesitate to contact us if you're in the surrounding areas! About Us
Since 2019, The Mini Donut Company has been giving the people what they want – delicious, adorable treats! We ensure all those in sunny San Diego can easily grab a mini while on the move. No matter the occasion, our shops, vintage food cart, and extensive menu have you covered (in sprinkles).
Learn More
Cater in Miniature
Create fond memories with the help of The Mini Donut Company. Contact us about your catering needs today!